3 tags
3 tags
6 tags
3 tags
2 tags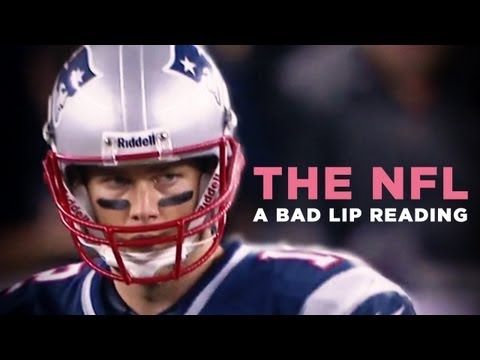 Ten Secrets to Surviving as a Teacher →
everyfiredies: decomposingclassroom: Surviving as a teacher isn't easy. Between the sheer work load, diversity of tasks, brutal pace, and seemingly divergent initiatives pulling you in a thousand directions, education can break even the most noble spirits. But it doesn't have to be that way. Below are ten tips to keep you ticking when things get tough. 1. Confucius say, Be like tree In your...
1 tag
1 tag
1 tag
3 tags
3 tags
5 tags
So....Castle?
That really happened right? I wasn't in an exhausted stupor and dreamed it? I can't even…. I think I have to watch it again to make sure. 
3 tags
2 tags
3 tags
Patriots 2012 Regular Season Schedule →
At Baltimore will be tough, and San Fran will be tough to, but at Gillette. Other than that, maybe Houston, but that's all I'm really worried about. Seeing as the AFC East has done nothing that particularly concerns me so far this off season (in fact, they seem to be doing things that make me more confident in our dominance), and Brady over Manning any day of the week. I'm...
3 tags
3 tags
Epidilius: Rules to New Girl's True American →
epidilius: Game prep: Arrange the cans of beer around the bottle of rum. The cans are Pawns of the Secret Order, the rum is the King, and the arrangement is called the Castle. Decide on 4 Zones, and arrange platforms ( chairs, buckets, anything ) in patterns through them. The 5th Zone is the Zone with the… Absolutely want to play this haha
2 tags
My thank you to The Hunger Games
I work in as a one to one aide to a fourth grader in the behavioral/emotional program at my elementary school. His whole deal is that he refused to do any sort of school work at his old school. Anyway, things happened there (don't really need to get into it for my story) and he ended up with us. He's been with us for about 5 months, and has been mostly sub. separate with me for most of...
1 tag
3 tags
1 tag
3 tags
1 tag
30 Day Harry Potter Challenge
Day 5: Saddest Moment  Dobby's death  I mean, c'mon, how can this not be the saddest moment. Dobby was the coolest, and he was always there to help them and he loved Harry. As far as house elves go, he was pretty bad at his job, but he was a good ally for Harry and his friends. And to be killed by that bitch Lestrange, right after saving all their lives. Terrible. Absolutely...
1 tag
30 Day Harry Potter Challenge
Day 4: Favorite Villan Bellatrix Lestrange  I'm going to be straight up honest, she scares me more then Voldemort. At least Voldemort had some sort of method and driving force behind his evil. Bellatrix is just crazy. She'll kill freakin' anyone, and she's all psychopathic about it. I also thought Helena Bonham Carter was AMAZING in the movies. After I saw her performance...
3 tags
1 tag
30 Day Harry Potter Challenge
Day 3: Favorite Character Hermione Granger I love Hermione. She is such a smart, funny, hard-working person. I can relate to the being smarter than most of the people in school and being an outcast for it. I was a pretty nerdy kid. I loved that she was never ashamed of how much she loved learning and how much she knew. In my world, if you were smart or liked to learn (or even read) you...
1 tag
2 tags
1 tag
30 Day Harry Potter Challenge
Day 2: Least favorite book in the series Harry Potter and the Prisoner of Azkaban  I just think out of all the books, the least happens in this one. It's the only one where there is no struggle with Voldemort in some way or another. To me, it has the least amount of action. Honestly though, I think it might be because it's mainly about Sirius and he's not really my favorite...
1 tag
30 Day Harry Potter Challenge
Day 1: Favorite Book in the Series  Harry Potter and the Goblet of Fire  I always loved the idea of the Tri-Wizard Tournament. This crazy magical game that was way more dangerous than a game. We were introduced to lots of new characters (some I liked and some I didn't). But it really expanded the magical word to far beyond the walls of Hogwarts. I also loved the ideas of the other magical...
5 tags
TV Challenge
from xphile03 (with my answers): TV Challenge Pick 5 favorite TV shows and answer the questions;  Friends Castle Bones Alias Rizzoli and Isles Who's your favorite character in 2? Kate Beckett, super awesome and kick ass Who's your least favorite character in 1? Emily: The anti-Rachel What's your favorite episode of 4? There were some in Season 5 that weren't so good....
4 tags
2 tags